The Growth of Masala Scents
As Masala Scents has grown through the years, we have been lucky enough to be noticed and featured by numerous publications.
We have worked closely with Sauce and Viaduct Harbour to sponsor candles for their Oasis Habibti Lunch in 2022 and 2023. Our founder Haya Khan, was a guest speaker for their annual lunch in 2023.
Our own store Masala Bazaar has been featured in Urban List on numerous occasions celebrating the desi gems in store
Radio New Zealand has shared the story of how our founder Haya Khan quit her legal career and pivoted to entrepreneurship and continues to have all Masala Scents products handmade by only her.
Ensemble x Sunday Mag have featured our Masala Bazaar store as one of their top picks for the desi gems, hijabs and candles we have in store.
Masala Scents was one of the proud official community partners for New Zealand's very first Women of Colour Conference organised by Authenticity Aotearoa!
Our founder was interviewed by Eyeview Ethnic Trust for their Think Diversity Magazine to discuss the journey of women of colour in business.
Masala Scents was also listed by FashioNZ magazine in their top picks for Diwali Gifting Guide!
Below is an overview of what people are saying about Masala Scents!
Radio New Zealand Article on Masala Scents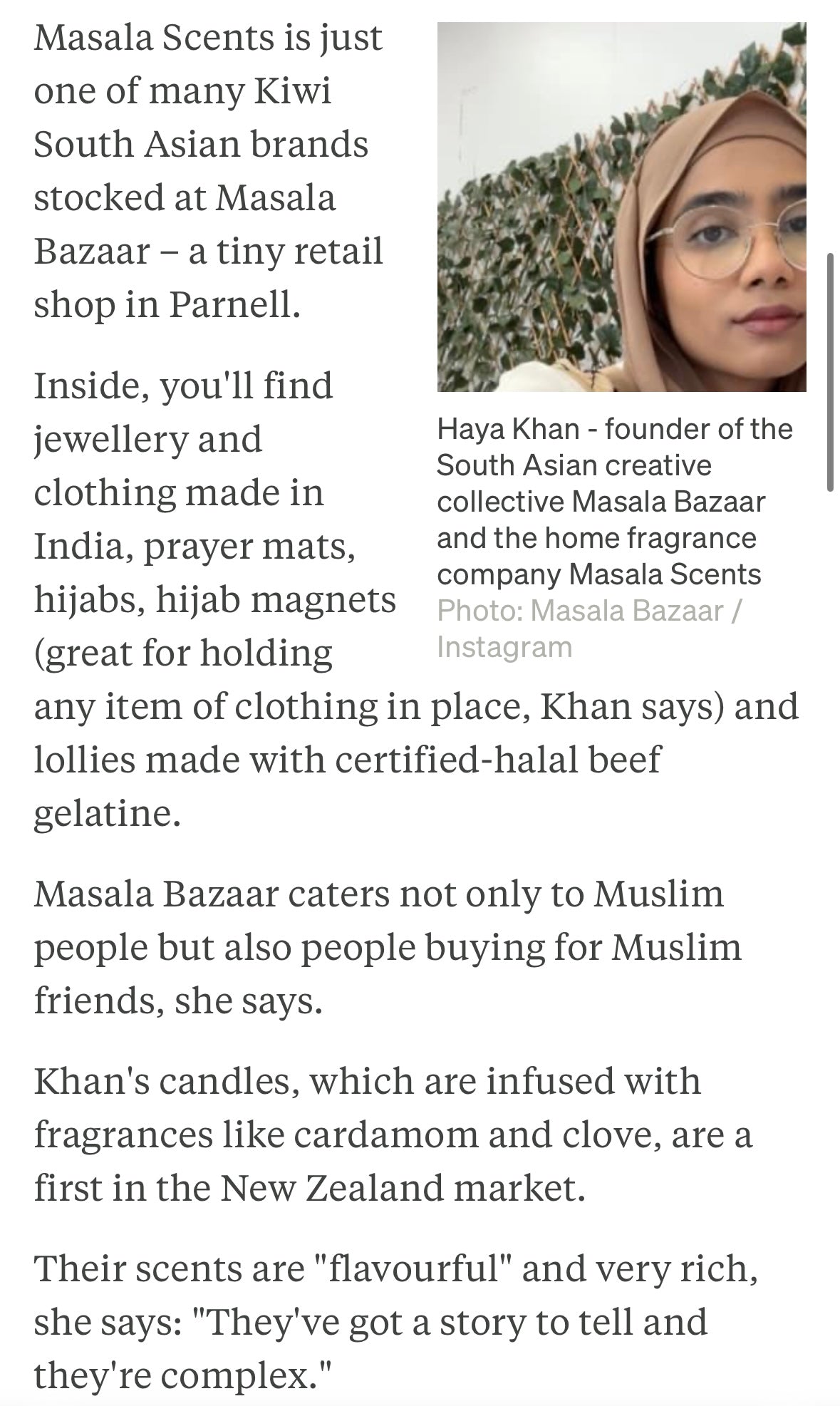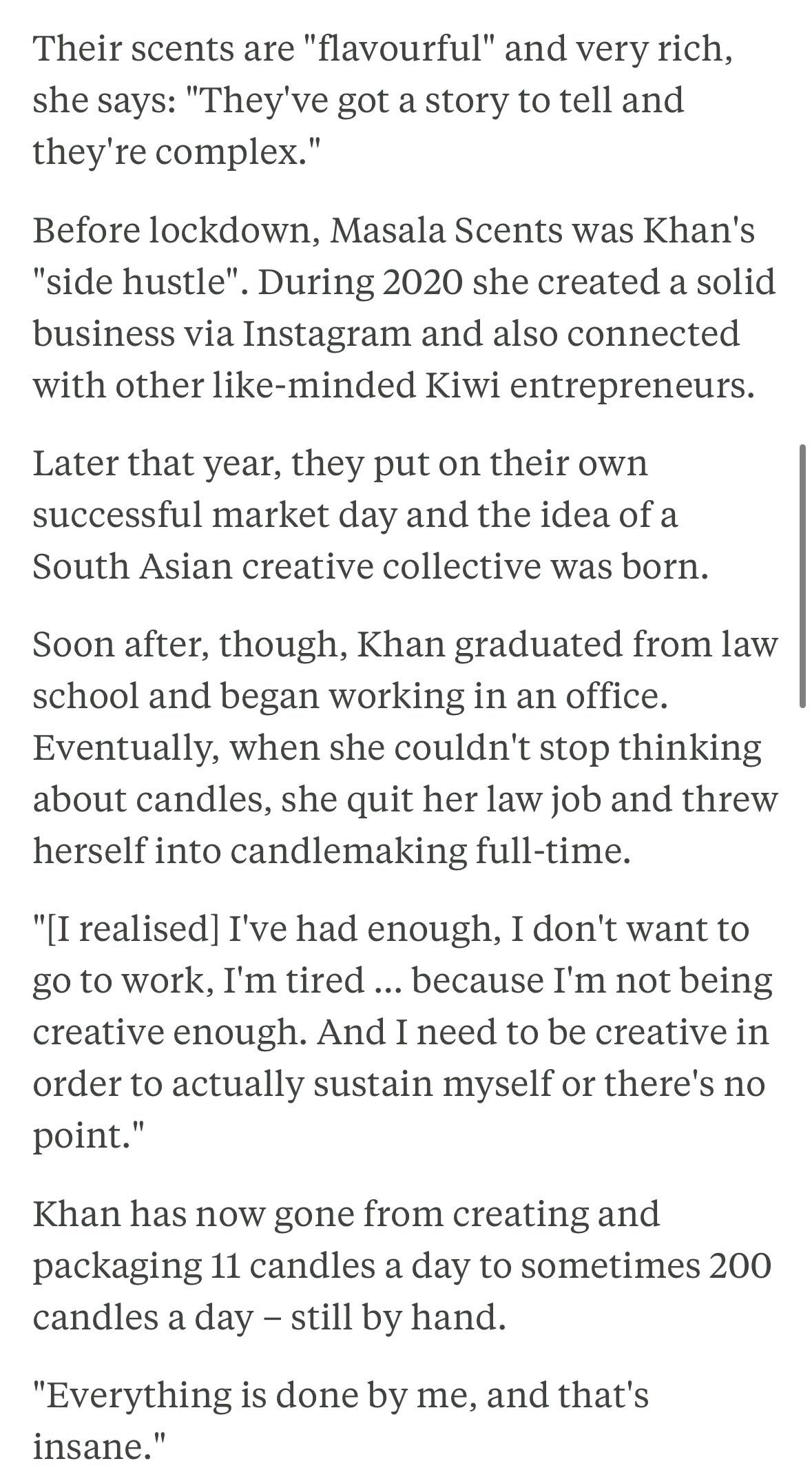 Sauce and Viaduct Harbour in Collaboration with Masala Scents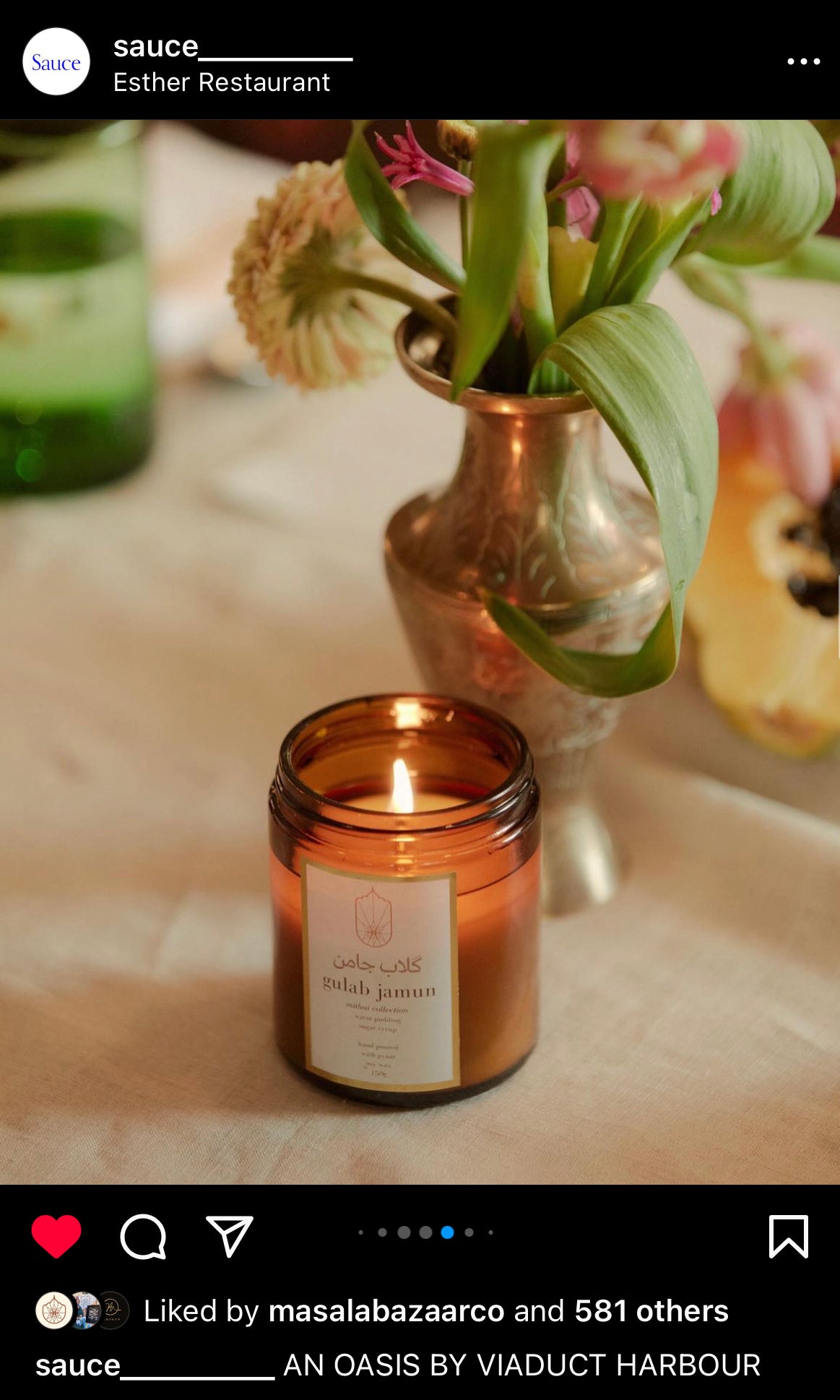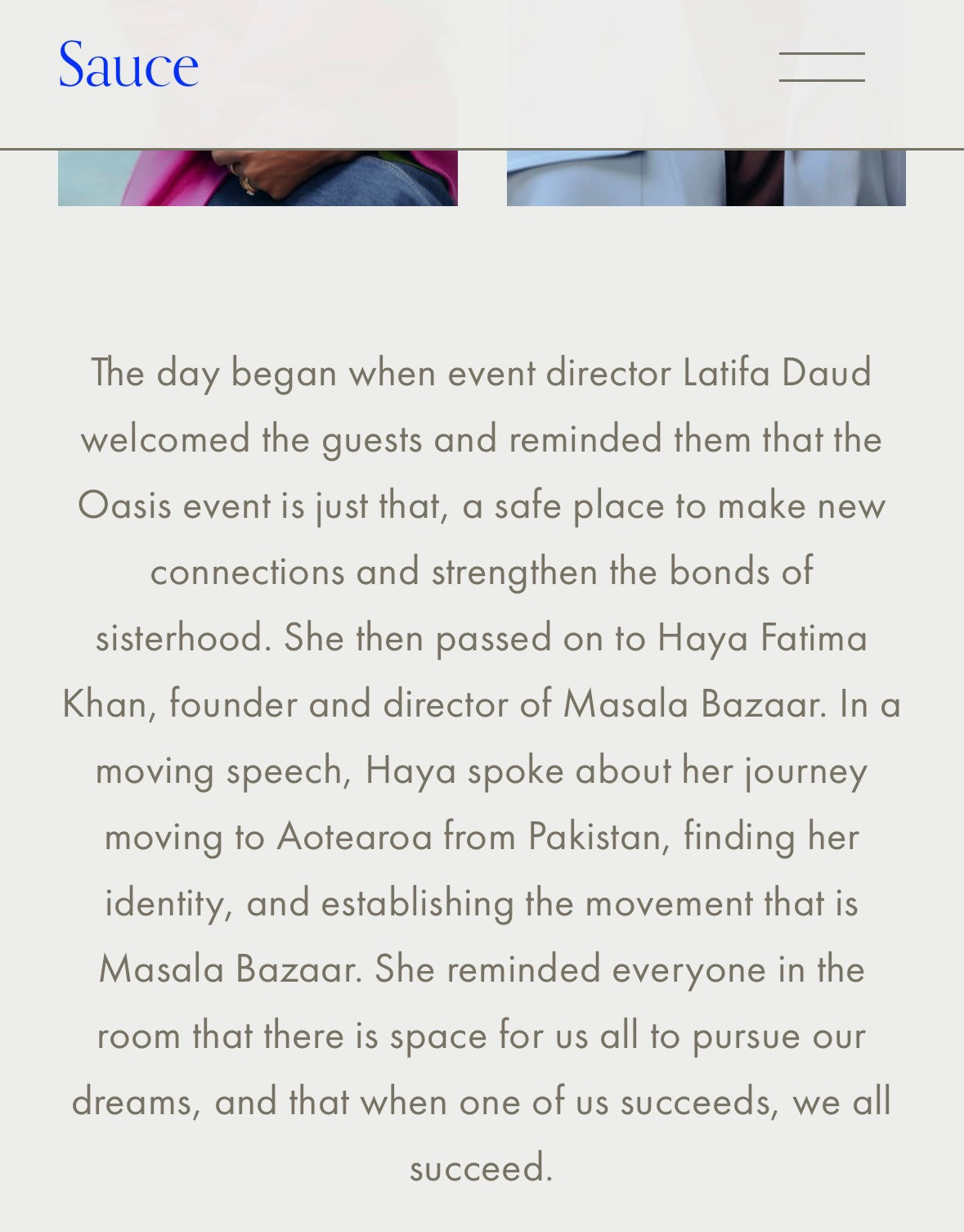 Urban List Celebrating Masala Bazaar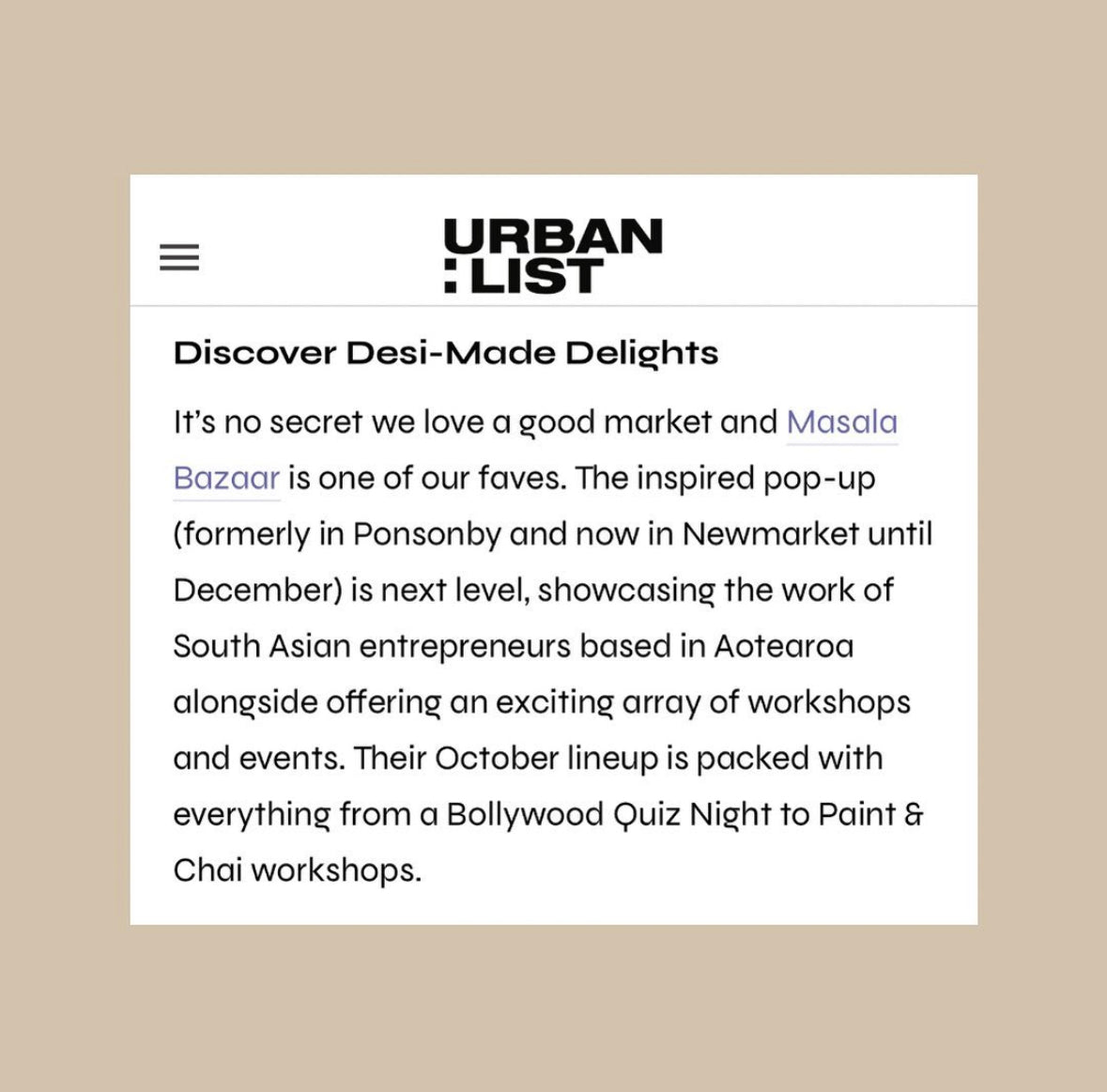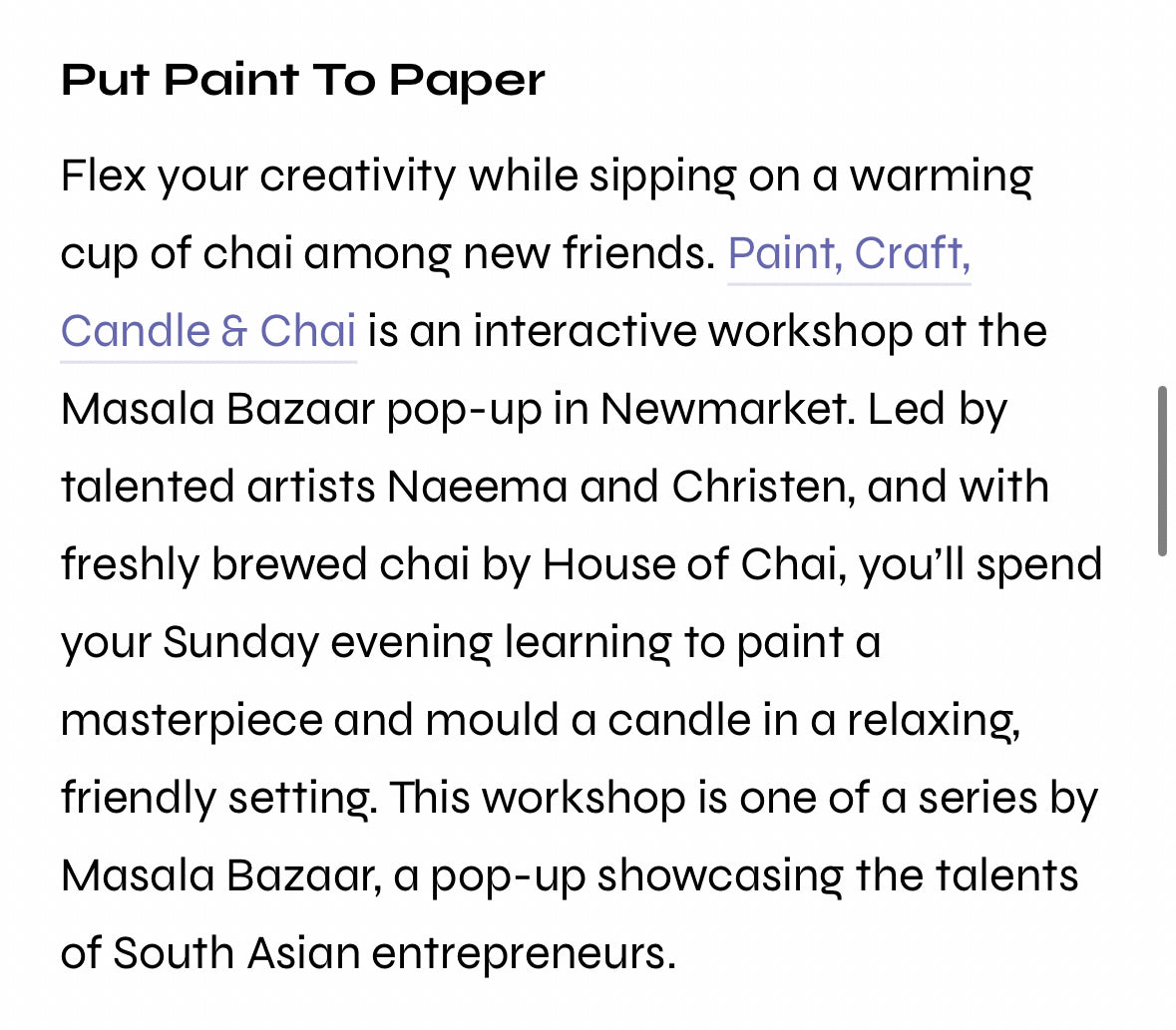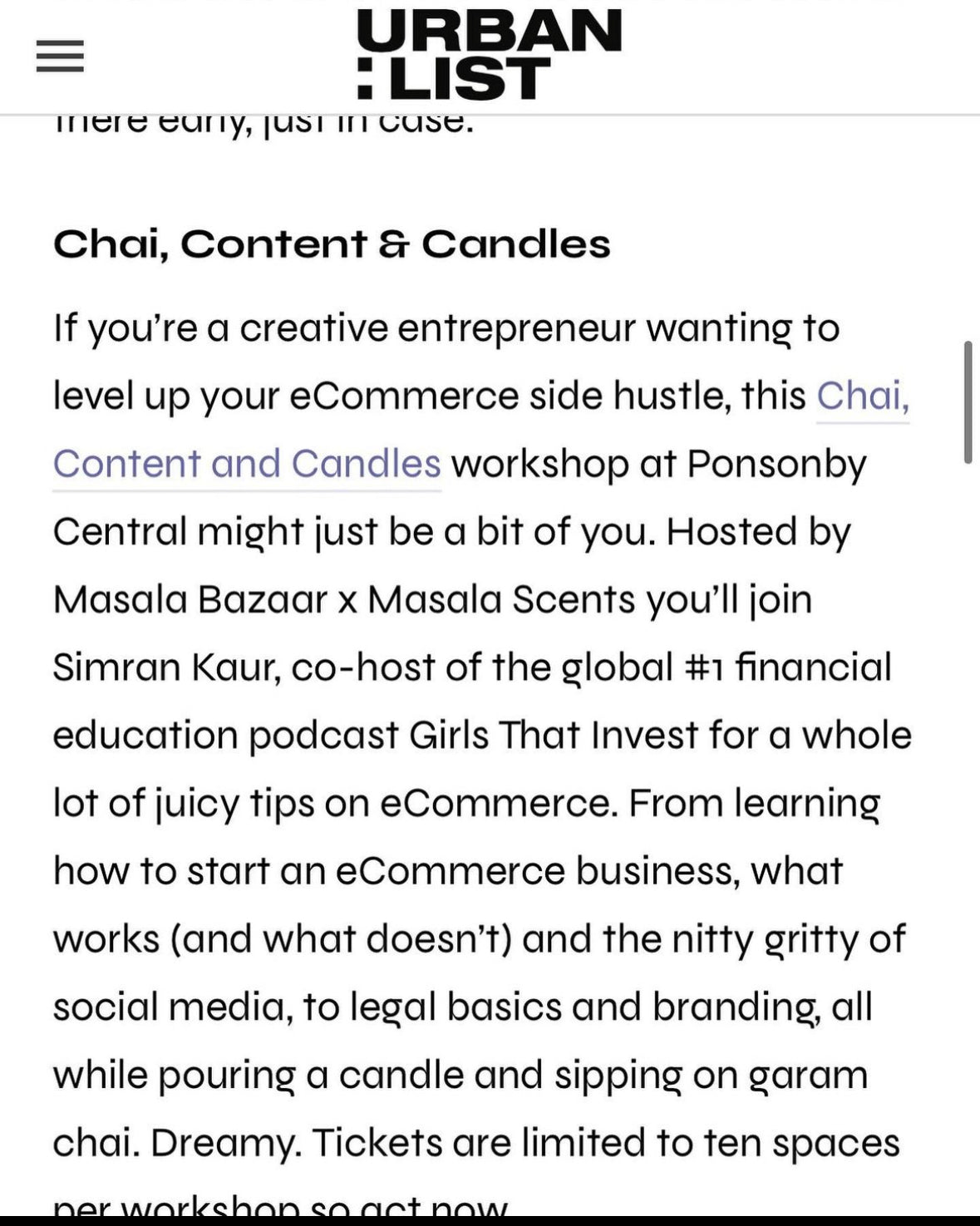 Ensemble Magazine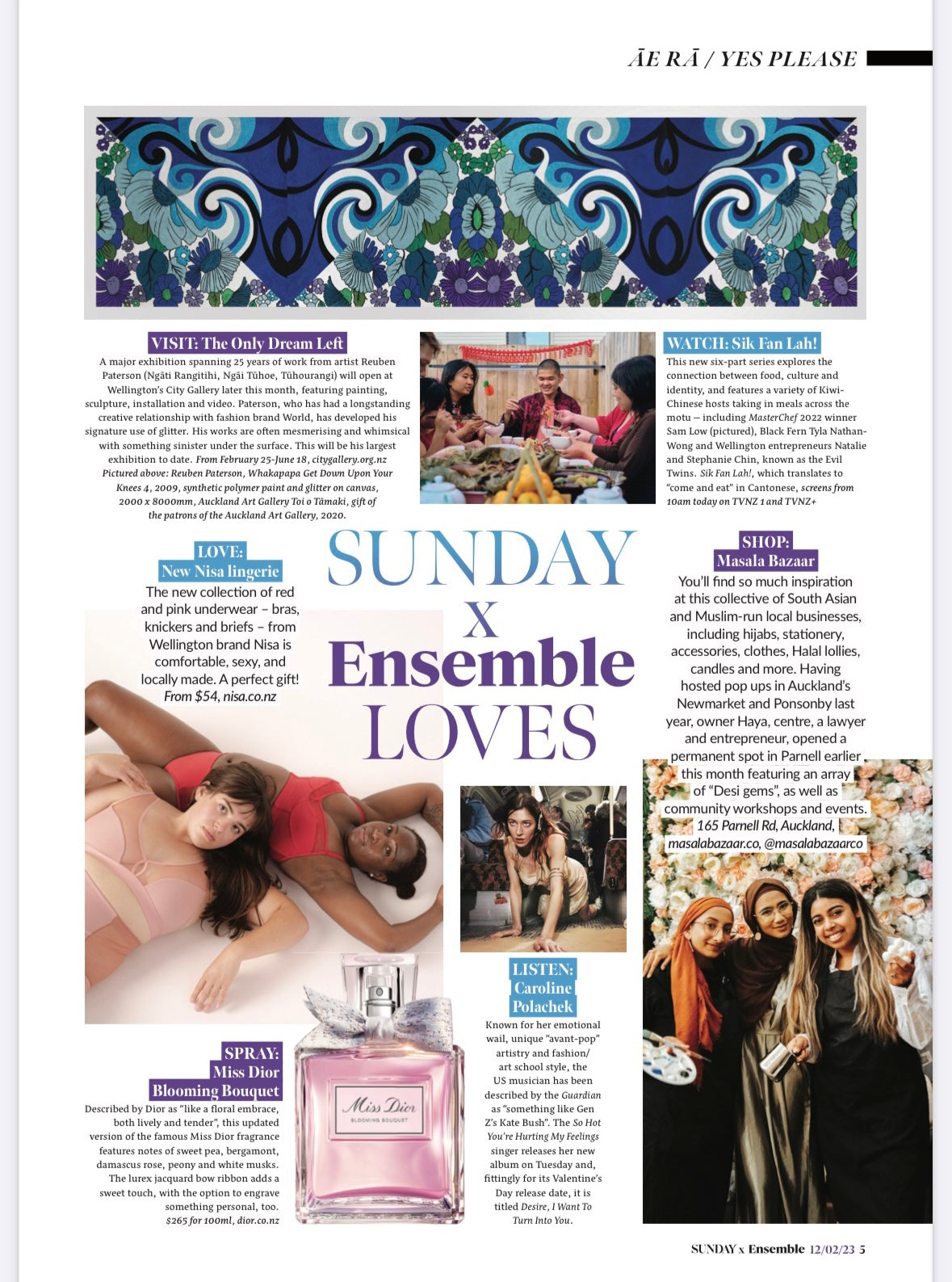 Think Diversity Magazine & Authenticity Aotearoa