Masala Scents
handpoured with pyaar
Regular price
Sale price
$50.00 NZD
Unit price
per
Sale
Sold out
Built in 1459, the magnificent mehrangarh 'sun-fort' is found in rajasthan
Built 125m high above jodhpur, as it overlooks the blue buildings of the city like a blue carpet laid at the foot of a hill
Seven gates of entry and each tell a story of what once was, Jai Pol marking victory, Dedh Kamgra pol still carrying scars of bombardment.
This inspired the warm spice scent within the candle to represent the war, the victory and the history of Mehrangarh, contained in a blue rustic vessel to capture the beauty of Jodhpur, the blue city.
This concrete candle is entirely handmade by us, each label is crafted to recreate the outline of the beautiful jharokas, the staple in south asian architecture. These candles tell the story of our karigari inspired by the talents of our ancestors. 
Once you have finished burning your candle we encourage you to share how you're using your candle in its new life, share with us on #masalacreativity to get 20% off your next purchase.
Pre Orders:
Pre-order sales are closed for November and will ship between 22 to 29 November
March Pre-Orders are now open and will ship between 15 to 30 March 2022
Please note:
The candle may have efflorescence (white staining) when it reaches you or it may develop over time. This can be treated with vinegar and water. This is a natural occurrence in concrete due to changing climate and storage conditions and will not qualify for an exchange or refund. 
Do not burn your candle for longer than 2-3 hours at a time. You may risk cracking your jar. If you burn longer than 3 hours accidentally, take a damp cloth and carefully wet the jar but avoid the label or it may get damaged.
Burn your candle edge to edge on the first burn to ensure you get the optimal burn and no tunnelling. Tunnelling of the candle will not qualify for a refund or exchange please burn properly. 
Images of Mehrangarh Fort are not our property. The original owners are linked to the image URL.
Share
Care information

candles: do not leave burning unattended, always trim wick before use.

diffuser: turn diffuser sticks weekly to disperse scent

roomspray: shake before use. when the quantity is midway it can be refilled once with distilled water
View full details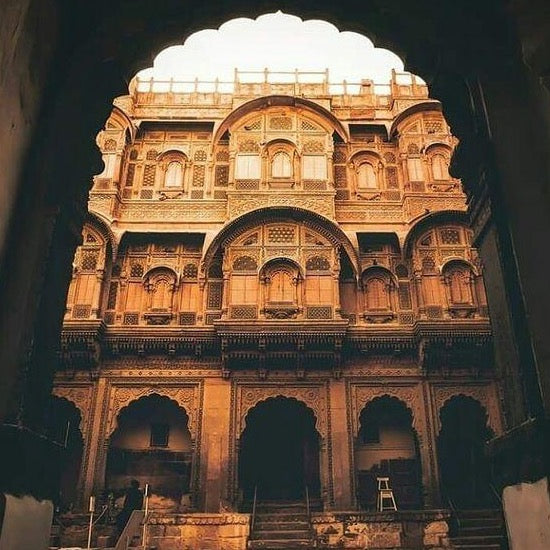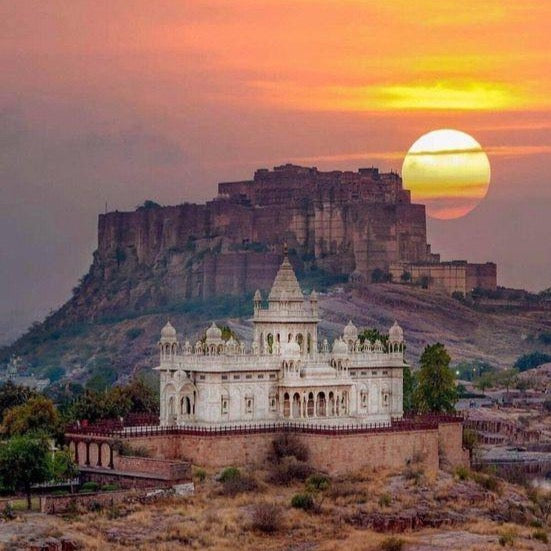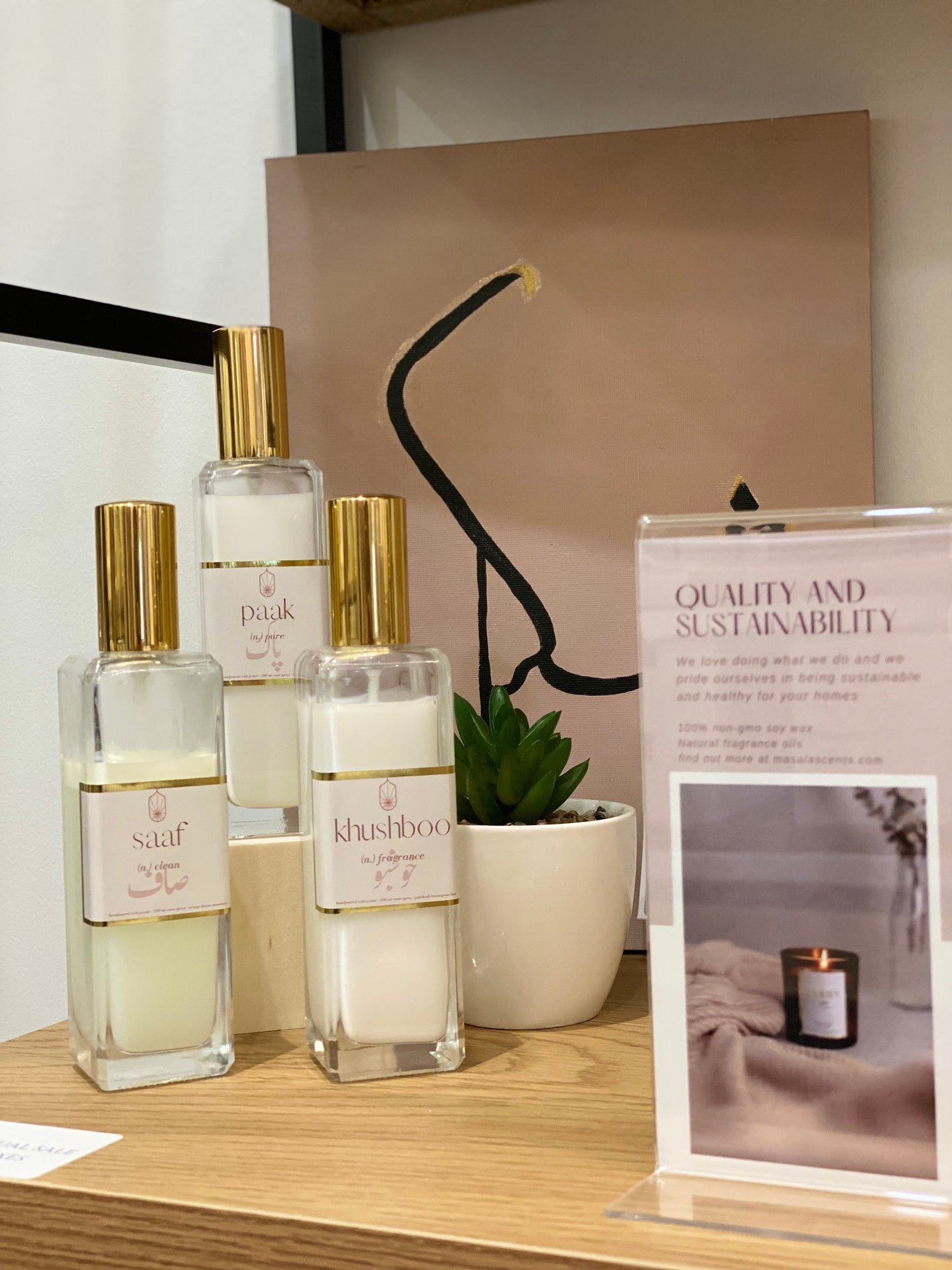 Crowd Fave
Our Room Sprays were released after many requests by our Masala family on Instagram and we sold out of all of the scents within the first week at Sylvia Park!
With a powerful scent throw that can cover even the most masalay-dar of cooking, they were bound to be a hit!
Shop now and see for yourself why they're loved so much.
Shop Now