Masala Scents
handpoured with pyaar
Regular price
Sale price
$50.00 NZD
Unit price
per
Sale
Sold out
Built in 1691 with a history tracing back to the 2nd century.
Emperor Jahangir built Shalimar Bagh as an expression of love for his beloved Empress Nur Jahan
A blend of Persian architecture and the horticultural talents of the Mughal empire. A garden in full bloom, surrounded by flowing water and the summer of Lahore.The chini khanas lit with oil lamps to illuminate the waterfalls.
Shalimar, in sanskrit, the abode of love, this was the summer royal residence
Inspiring a nostalgic blend of neroli and jasmine
This concrete candle is entirely handmade by us, each label is crafted to recreate the outline of the beautiful jharokas, the staple in south asian architecture. These candles tell the story of our karigari inspired by the talents of our ancestors. 
Once you have finished burning your candle we encourage you to share how you're using your candle in its new life, share with us on #masalacreativity to get 20% off your next purchase.
Pre Orders:
Pre-order sales are closed for November and will ship between 22 to 29 November
March Pre-Orders are now open and will ship between 15 to 30 March 2022
Please note:
The candle may have efflorescence (white staining) when it reaches you or it may develop over time. This can be treated with vinegar and water. This is a natural occurrence in concrete due to changing climate and storage conditions and will not qualify for an exchange or refund. 
Do not burn your candle for longer than 2-3 hours at a time. You may risk cracking your jar. If you burn longer than 3 hours accidentally, take a damp cloth and carefully wet the jar but avoid the label or it may get damaged.
Burn your candle edge to edge on the first burn to ensure you get the optimal burn and no tunnelling. Tunnelling of the candle will not qualify for a refund or exchange please burn properly. 
Images of Shalimar Bagh in Lahore are not our property and the original owners of the images are linked to the image URL.
Share
Care information

candles: do not leave burning unattended, always trim wick before use.

diffuser: turn diffuser sticks weekly to disperse scent

roomspray: shake before use. when the quantity is midway it can be refilled once with distilled water
View full details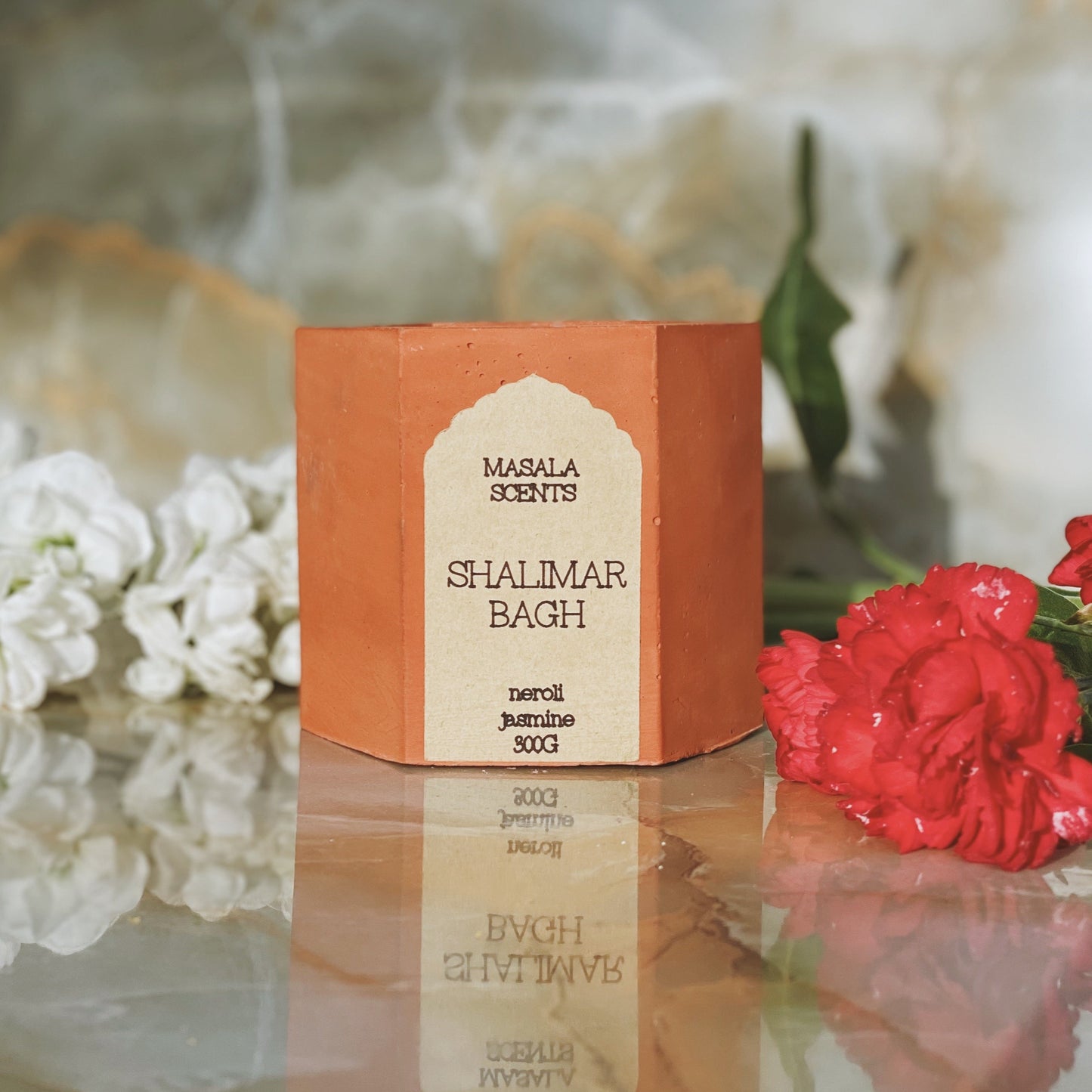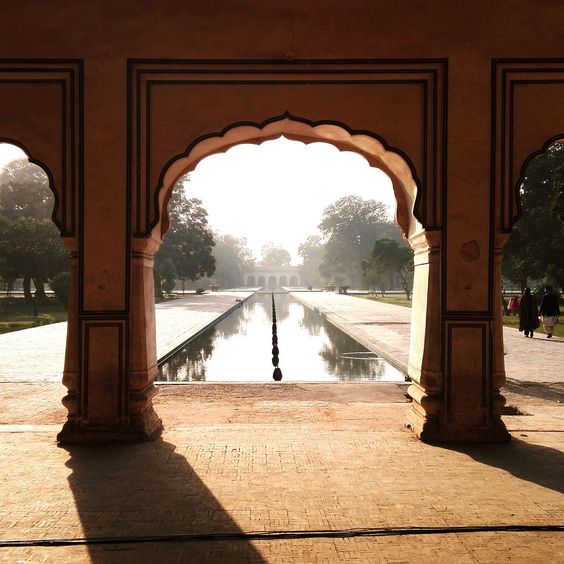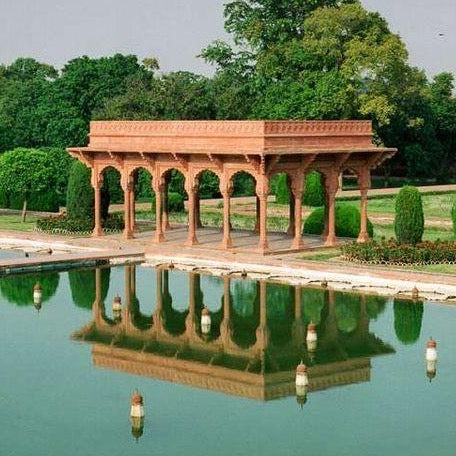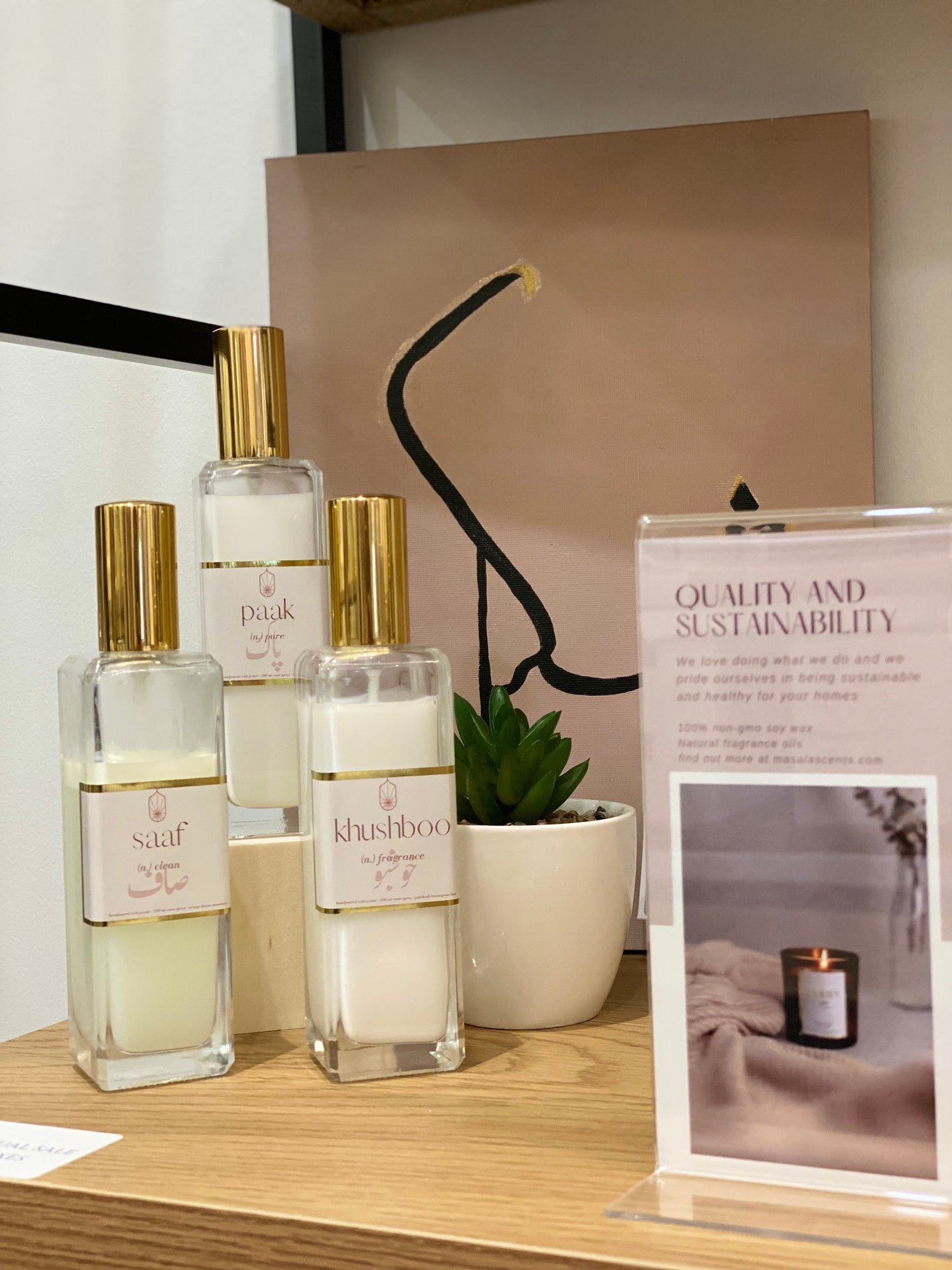 Crowd Fave
Our Room Sprays were released after many requests by our Masala family on Instagram and we sold out of all of the scents within the first week at Sylvia Park!
With a powerful scent throw that can cover even the most masalay-dar of cooking, they were bound to be a hit!
Shop now and see for yourself why they're loved so much.
Shop Now